Tasks Management module it's an easy way to keep track of the tasks that need to be done with the client. You can add task both from quick action bar from a list or directly from client card: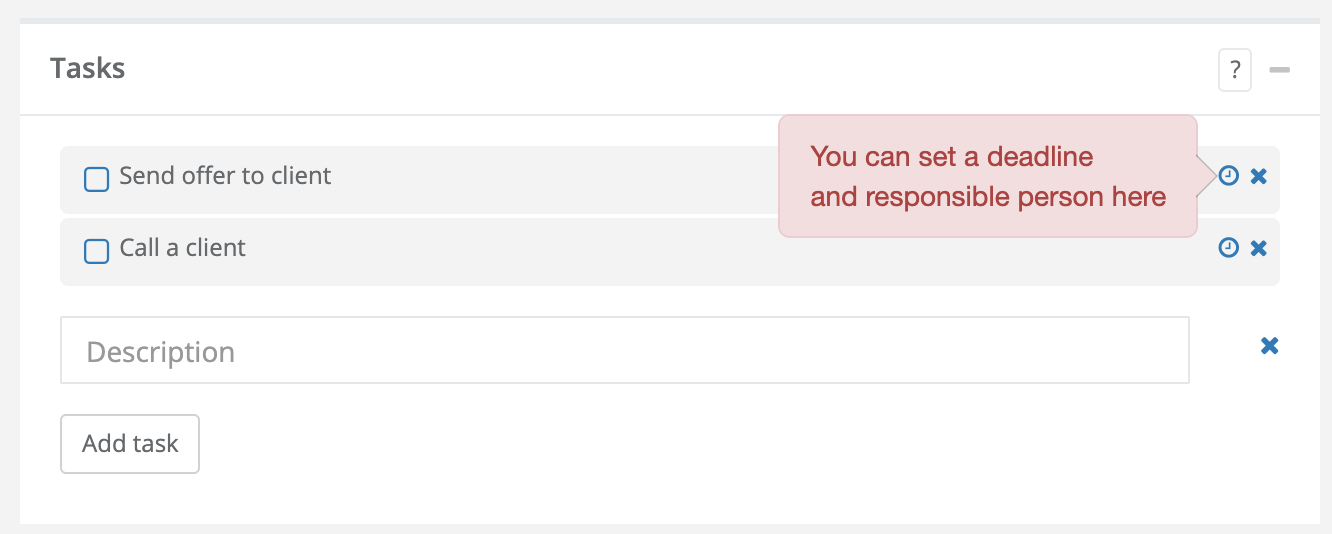 You can add as many tasks as you want. It can be a simple one sentence task, but if you want you can make it more sophisticated, read this tutorial carefully. When you complete the task you just tick the box. You will see who complete it and when it as completed:

To see who complete it just rolls over a cursor to a time.
Set a deadline and responsible person
If your task has a deadline you can set it by clicking a small clock icon next to a task record. When you do that the window will appear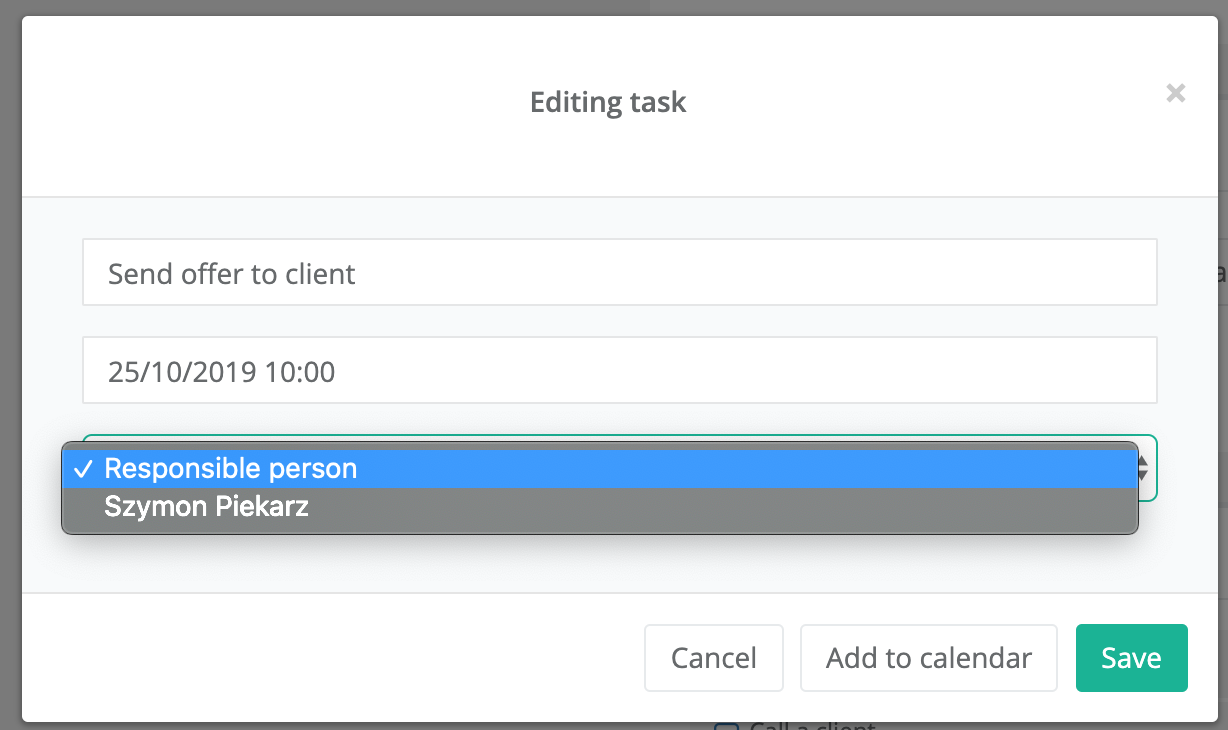 You can set here a deadline and assign a responsible person. This person will receive reminders and notification about the tasks and you will know who was responsible for completing it if something goes wrong. You can also add a task to a client calendar by simply clicking the "Add to calendar" button.
The summary of tasks on a list
You can find a summary of all the tasks added to clients by clicking here on a list taskbar.

When you click it you will have access to a simple summary which you can filter out